Current Season
Click for the Facebook event and ticket information!
Catch Me If You Can
October 25–26, 2019
Based on an incredible true story, this musical follows Frank Abagnale Jr., a 17 year-old who runs away from home and becomes a wildly successful con artist. Using his wits and his charm, he forges millions of dollars in checks and travels the world... all while trying to evade FBI Agent Carl Hanratty, who won't stop until he sees Frank behind bars. Packed with adventure, comedy, and spectacular musical numbers, Catch Me If You Can will delight you from start to finish!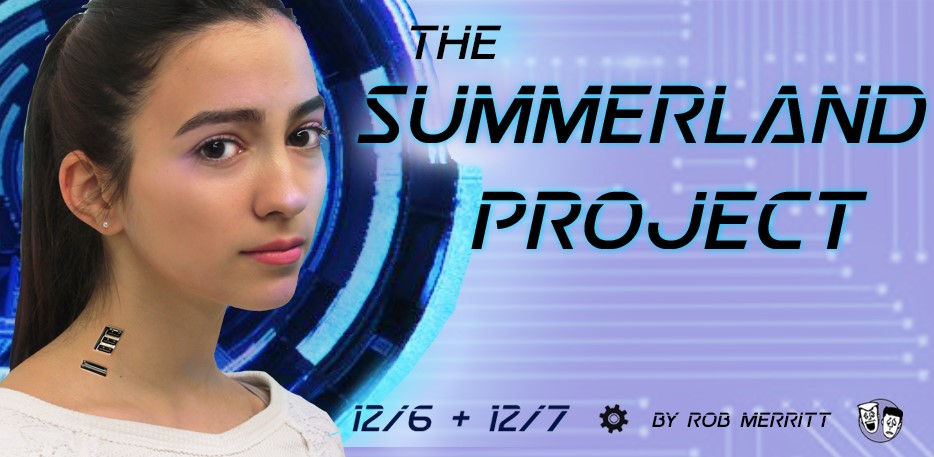 The Summerland Project
December 6–7, 2019
Set in a not-too-distant future, this play tells the story of Amelia Summerland, who undergoes an experimental medical procedure in which her brain is scanned and simulated in a robotic copy of herself. Is the result really Amelia? Or something else entirely? As the country wrestles with that question on a political and spiritual level, Amelia and her husband wrestle with it on a much more personal level. "The Summerland Project" by Rob Merritt uses current, existing technology as a launchpad for a story about where the line truly is between life and death, and asks what it is that makes us human.
The Bald Soprano
February 14-15, 2020
This iconic Theatre of the Absurd play by Eugène Ionesco depicts an evening in the home of the Smiths, a traditional London couple who invite their friends the Martins over for a visit. It's a very English show with good English actors. You will have a good English laugh and have a good English time.